Regular price
Sale price
$25.00
Unit price
per
Sale
Sold out
Beautiful handmade jewelry from the Holy Land.
Our "Chai Drop" earrings are crafted from two small circles of Israeli grapevine wood suspended inside two genuine 18K gold circles. The circles hang from a super-delicate gold chain that is 2.75 inches in length.
The preserved piece of vine wood is emblazoned with the Hebrew word "חי" (pronounced "chai") which means "life". 
This product is part of our vine jewelry collection. These unique pieces of jewelry are crafted by hand from the wood of prophetic grapevines that grow on the mountains of Samaria, Israel.
The prophets of the Bible foretold that one day, after Israel's desolation and exile was over, God would bring restoration to the land and people of Israel. Jeremiah, Isaiah, Amos, and many others all indicated that one of the symbols heralding this restoration would be grapevines growing and flourishing once again on the mountains of Israel (see Jeremiah 31 and Amos 9). After 2,000 years of barren hillsides and desolate soil, the vineyards of Israel are growing again!
Each piece of jewelry has its own story and design – no two sets of earrings are the same. By wearing this prophetic vine jewelry, you'll be taking part in proclaiming to the world that God is faithful and always keeps His promises. 
Made in Israel. Ships from the United States of America.
✅ Nickel-free
✅ Genuine gold-plated
Attachment Type: Stud
Diameter (of wood circle): 8mm (0.31 inches)
Chain Length: 7.0cm (2.75 inches)
Stud Length: 1.5cm (0.6 inches)
View full details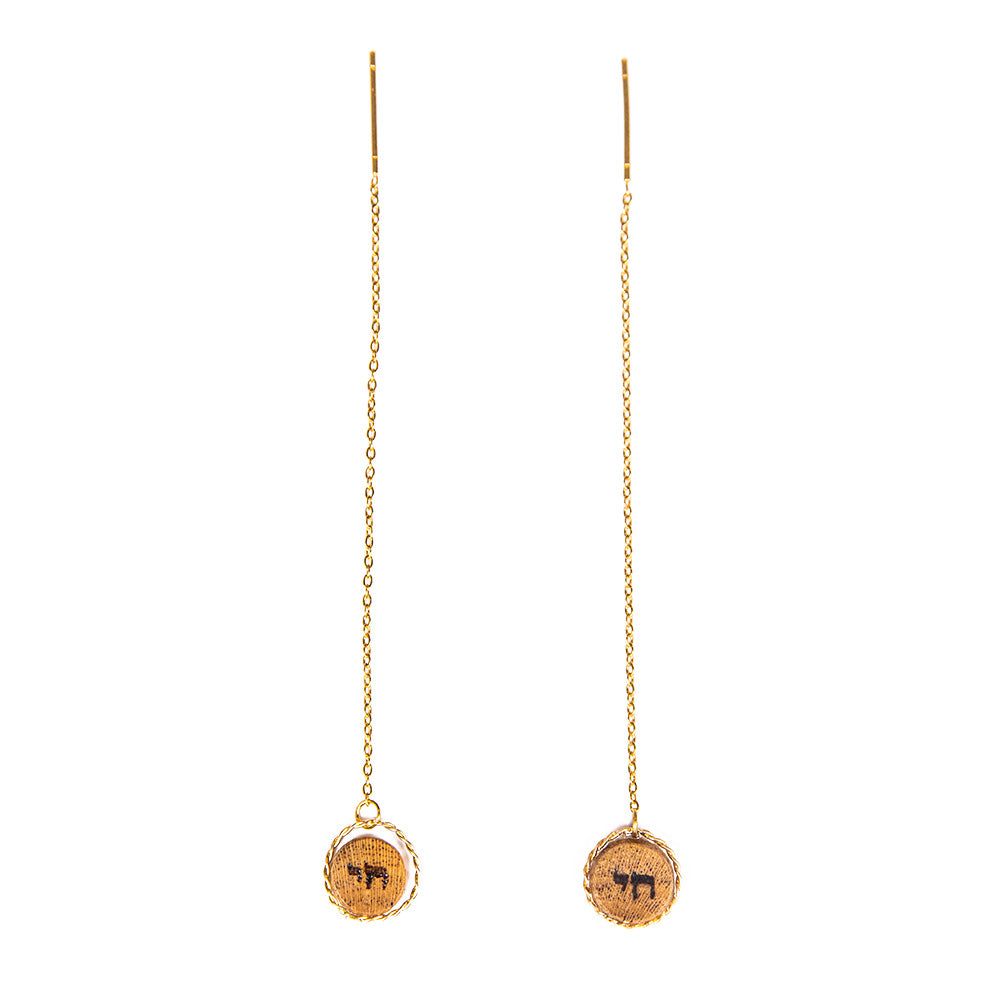 Love this? Then you also might enjoy . . .