Regular price
Sale price
$10.00
Unit price
per
Sale
Sold out
Christians Meet Israel is an encouraging 30-day devotional that digs into the prophetic things that are happening in Israel today and lays out a biblical perspective of what our response should be as Christians.
This devotional examines questions such as:

Why did God choose a specific land and people?
If God made the entire world, why would he show favoritism to Israel?
What does it mean to be a Zionist? Was Jesus a Zionist?
If we're supposed to preach the Gospel to the ends of the earth, how does Israel fit into the narrative?
What are specific examples of miracles taking place in Israel right now?
Each day includes a Bible verse, short devotional (1-2 minutes), and an action question for you to ponder and reflect on. Every entry also includes a blank lined page for jotting down your own thoughts and reflections. 
Author: Zac Waller
Format: Paperback
Page Count: 74 pages
Dimensions: 5.1 inches by 7.8 inches
View full details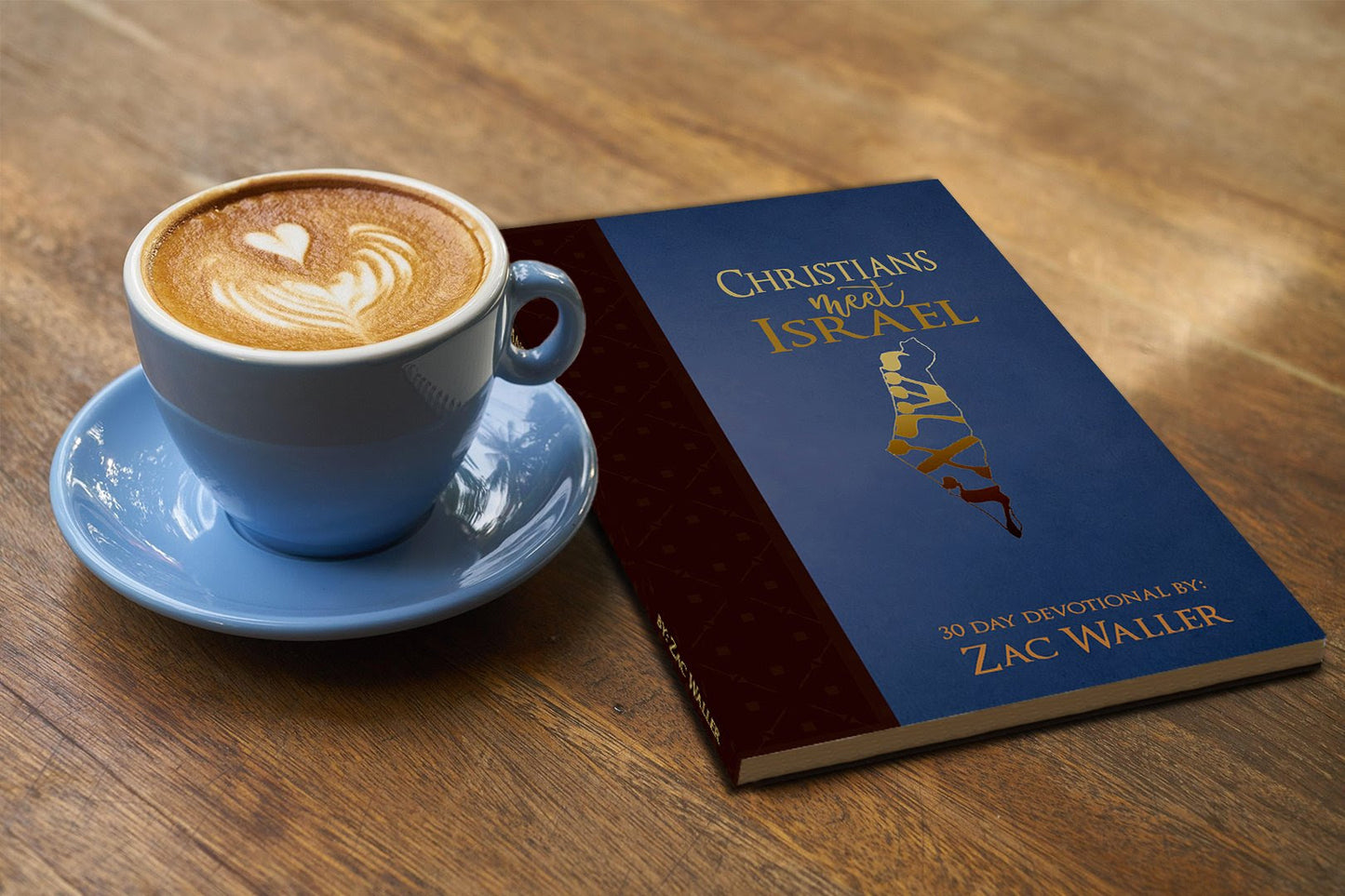 It is a very needed message
I appreciate you all so much and will continue to share about all you do! Thank you!
This is the most wonderful little book. It weaves a story with every daily reading. I gifted it to a number of my friends and they all report how much they enjoy the readings and how much it has blessed them. I will definitely buy again! Thank you!
Love this? Then you also might enjoy . . .