Regular price
$29.00
Sale price
$29.00
Unit price
per
Sale
Sold out
This hardcover journal is a one-year Bible reading plan and so much more! Every day, read one portion from the Torah, one from the Prophets, one from the Writings, and one from the New Testament.
Each page includes:
The regular calendar date along with the corresponding date on the biblical Hebrew calendar.
Checkboxes with Scripture passages to read each day (read through the entire Bible by the end of the year).
Dates and information for biblical festivals, holidays, and special occasions that are observed in Israel. 

Special bonus readings (optional) to go along with each holiday.
Blank lines to journal your own thoughts and reflections from what you read each day.
At the bottom of each page, an "on this day in history" section shares facts and  commemorates important historical and biblical events. 
Includes

 an optional track for reading through the New Testament twice a year.
Rich in features and detail, this journal helps disciples of Messiah become disciplined students of the whole Bible.
Choose between:
Our classic brown hardcover with gold Hebrew text emblazoned on the cover comes from Matthew 6:11 and is translated to mean "give us this day our daily bread."
Our new teal cloth-bound hardcover design
This year's journal is for the Hebrew calendar year of 5784. The reading plan is intended to start at Simchat Torah and continue through until Simchat Torah of the following year (October 8, 2023 through October 25, 2024).
BULK DISCOUNTS AVAILABLE!
Buy 5 or more copies and get $3 off per journal 
Buy 10 or more copies and get $6 off per journal
Buy 25 or more copies and get $9 off per journal

Discounts apply automatically at checkout.
✅ Hardcover
✅ Ribbon Marker
Language: English
Page Count: 410 pages
Dimensions: 5.0 inches by 6.9 inches


View full details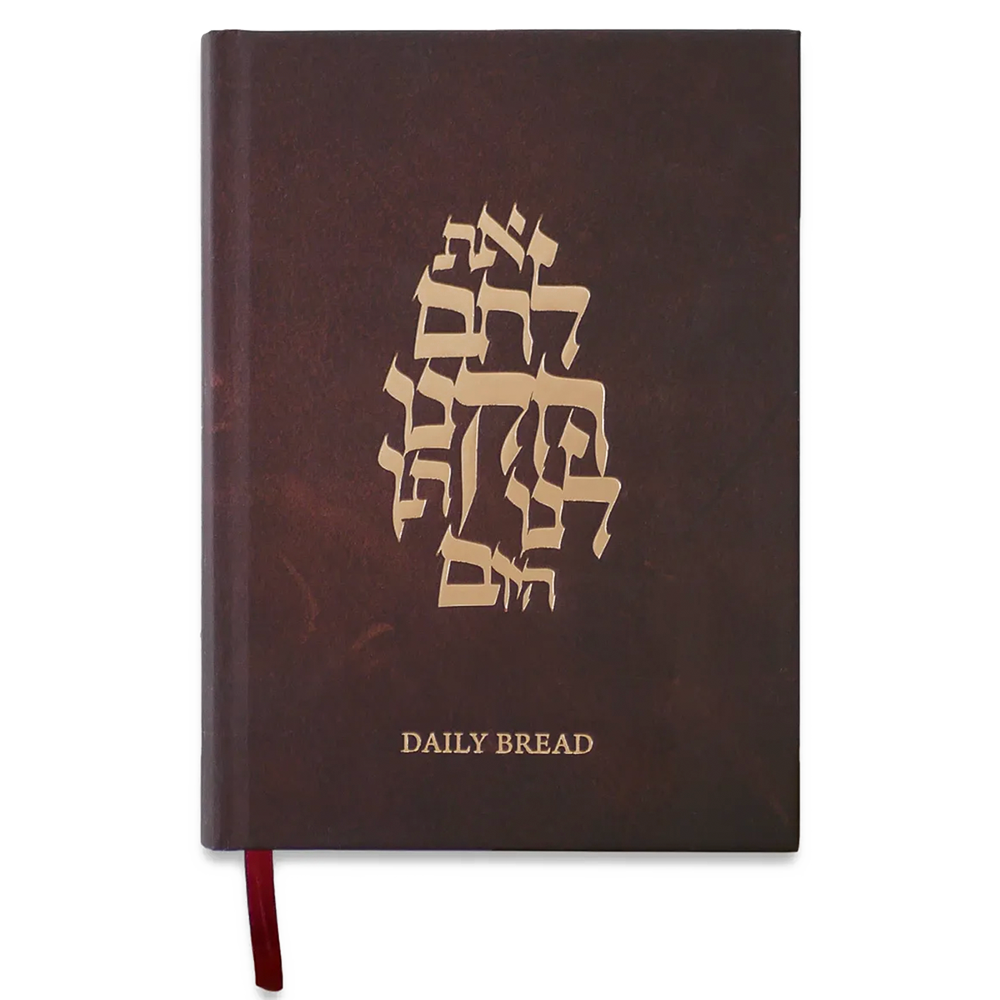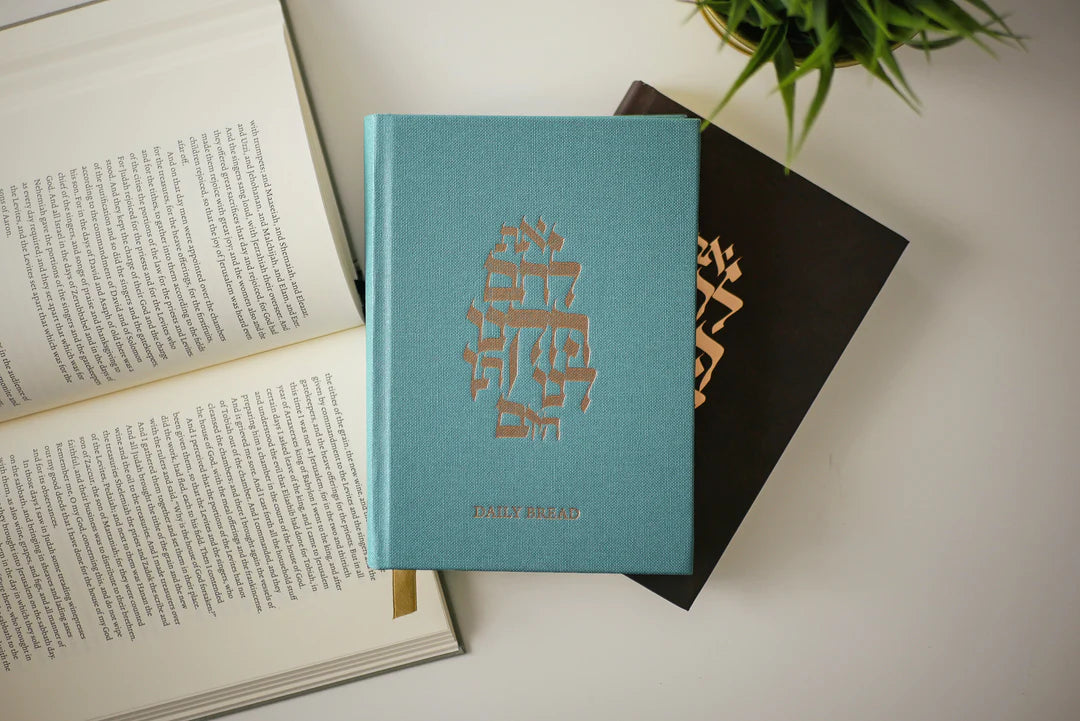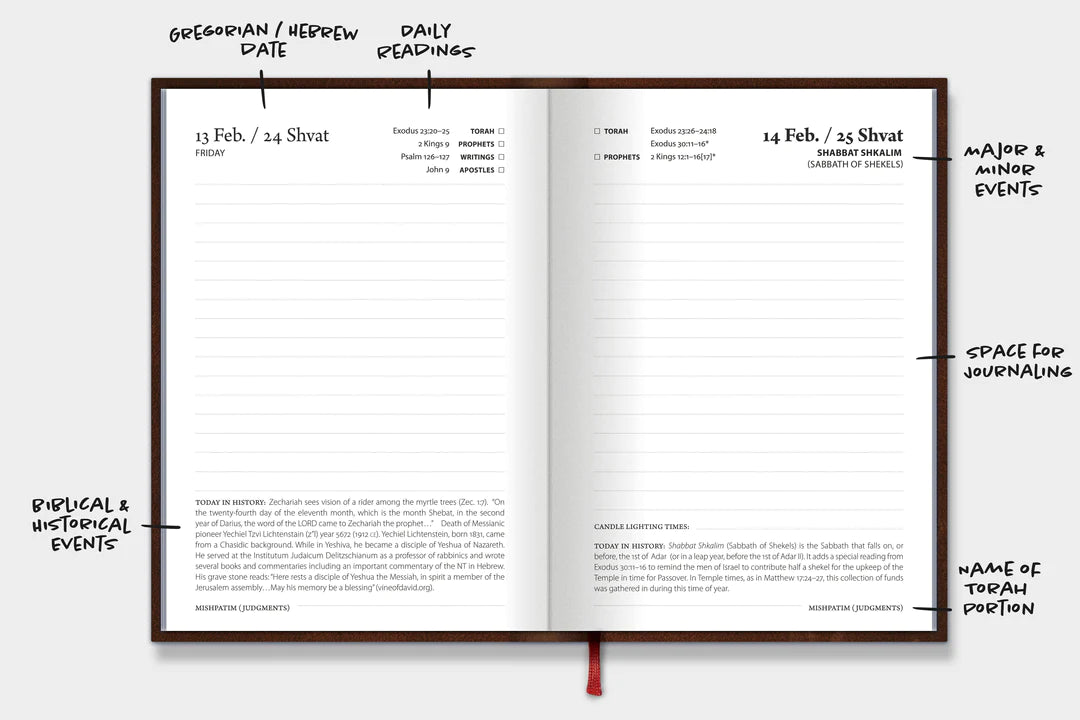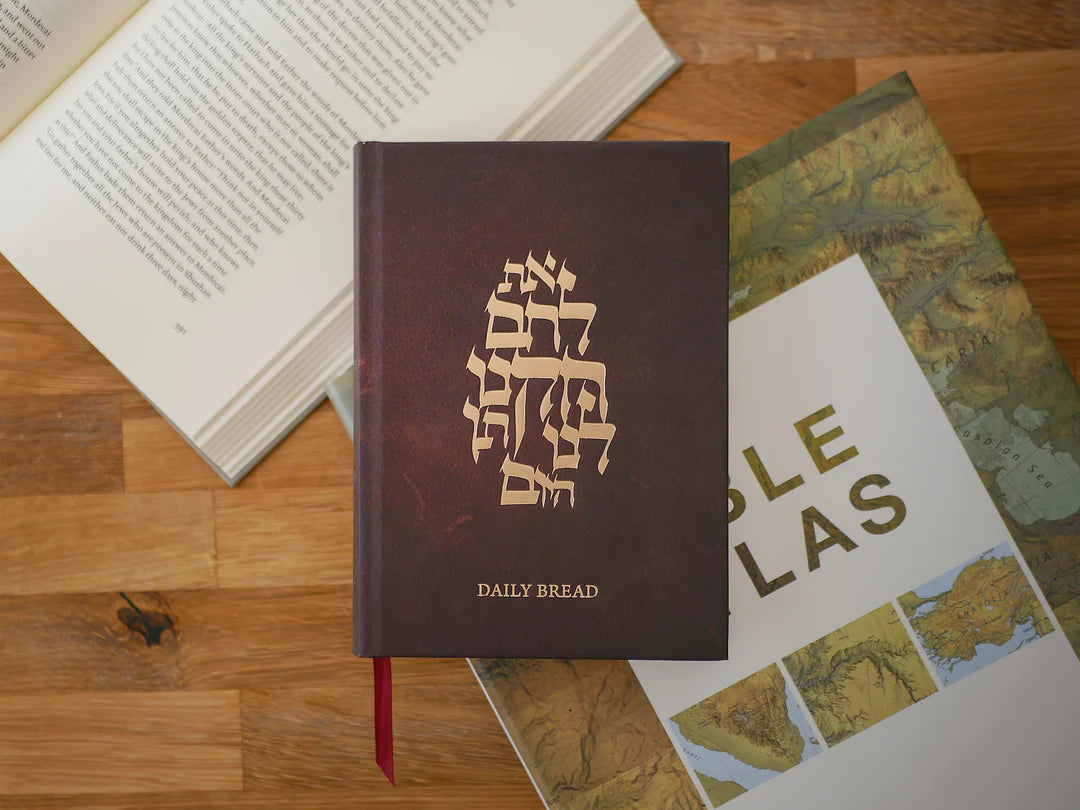 Love my journal
I love this new journal. I've been looking for one for a while since I've been done with my other one.perfect timing for me , I'll be fasting and praying on my phone days coming up soon in October.
Am enjoying using this book but am confused as to the discrepancy of dates of Rosh Hashana - thought this was to be 9/15-16/23, but it's delayed in this book until Oct.
Hi Carlida!
Thanks for reviewing our Daily Bread Bible Journal! You're correct––the dates for Rosh Hashana were September 15 and 16, 2023. However, in Israel and in synagogues around the world, the Torah reading cycle actually doesn't start on Rosh Hashana. It starts on Simchat Torah (the day after Sukkot/Feast of Tabernacles). This year, that falls on October 7.
I Will Enjoy This
In the midst of other studies but when I have completed them, this looks very interesting.
Daily Bread Journal Review
It's my favorite yearly Bible reading plan because of following the Torah portion readings.
Love this? Then you also might enjoy . . .