Regular price
Sale price
$12.00
Unit price
per
Sale
Sold out
A groundbreaking devotional for the thinking Christian.
As Christians, we have given our lives to Jesus. But how much do we know about who He was? All Bible teachers agree that context sheds critical light on what the writers originally intended their readers to hear. Have you ever thought about how the book of Matthew would read if you put Jesus in His original, Israeli, Jewish context?
Rereading Matthew does just that. You will be shocked at the insights you'll discover as you journey through the pages of this devotional and encounter an authentic depiction of what Matthew, a very Jewish, Israeli man, wrote in his account of the Gospel. 
This devotional is divided into 30 chapters.
Buying multiple copies for your church or study group? Order 10 or more copies and get 10% off. Order 20 or more copies and get 15% off. Discount automatically applies at checkout.
Watch this short introduction to the book by the author:
Author: Zac Waller (foreword by Brad H. Young, PhD)
Format: Paperback
Page Count: 121 pages
Dimensions: 4.2 inches by 6.9 inches
View full details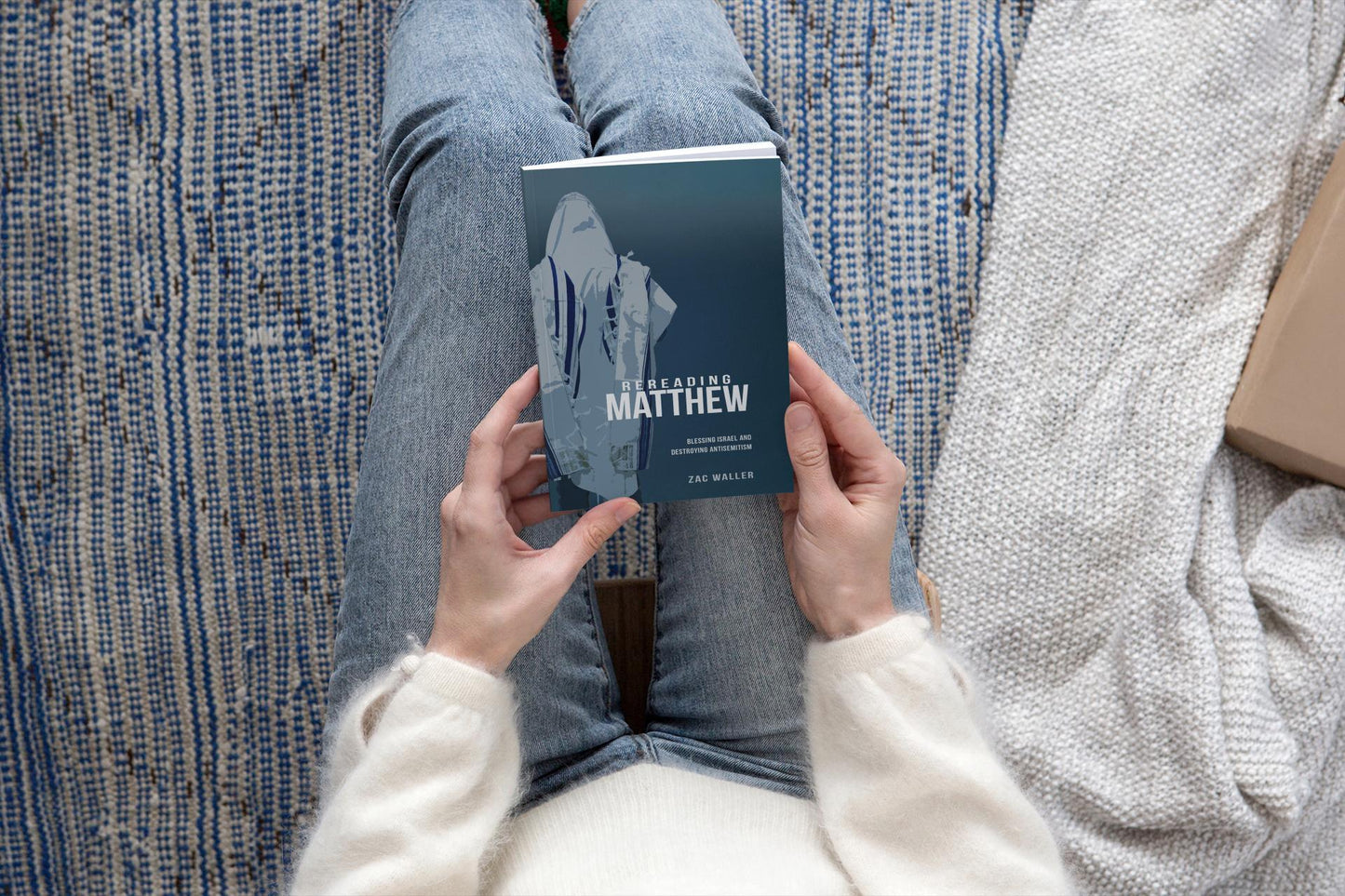 Everyone must read Zac Waller's amazing new devotional commentary, Rereading Matthew. This indeed is a must read! As a devotional commentary it nourishes the soul and inspires spiritual formation through Scripture study and prayer.
no devotionals expected
I was expecting something totally different! I know all these trues in there and live according. I thought, the TRANSLATION would reveal some Hebrew wisdom behind.
It was a very small book for such a great price. And perhaps not as in-depth as I was hoping.
Great devotional book.
Great devotional book. It is worthy of reading.
Rereading Matthew
Not what I expected but hard to put down reading .
Love this? Then you also might enjoy . . .