Regular price
Sale price
$15.00
Unit price
per
Sale
Sold out
This beautiful album was written by King David and set to music by Brayden and Tali Waller. There are 15 tracks on the album, each one a psalm from the Bible. The psalms in this particular collection (Psalm 120 through 134) are known as the "Psalms of Ascent".
These psalms are traditionally sung by Jewish people every Sabbath and possess a rich history and deep beauty for Christians and Jews alike. They were also sung throughout the centuries by pilgrims on their journey up to Jerusalem for the festivals of Passover, Shavuot, and Sukkot.
The progression of the psalms tells of a journey themselves, beginning with Psalm 120 where a peace-loving poet finds himself in a foreign land surrounded by war-hungry neighbors. By the final song, Psalm 134, the traveler has reached the climax of his long journey and enters the courts of God to worship with joy. 
Each track features the psalm sung in English first and then in Hebrew. 
Songwriter: King David (all lyrics are sung word-for-word from the Bible)
Composers: Brayden and Tali Waller
Album Length: 15 tracks
Play Time: 1 hour and 11 minutes
Language: English and Hebrew
Bible Translation: English lyrics are from the NKJV

Check out these sample tracks from the album:

View full details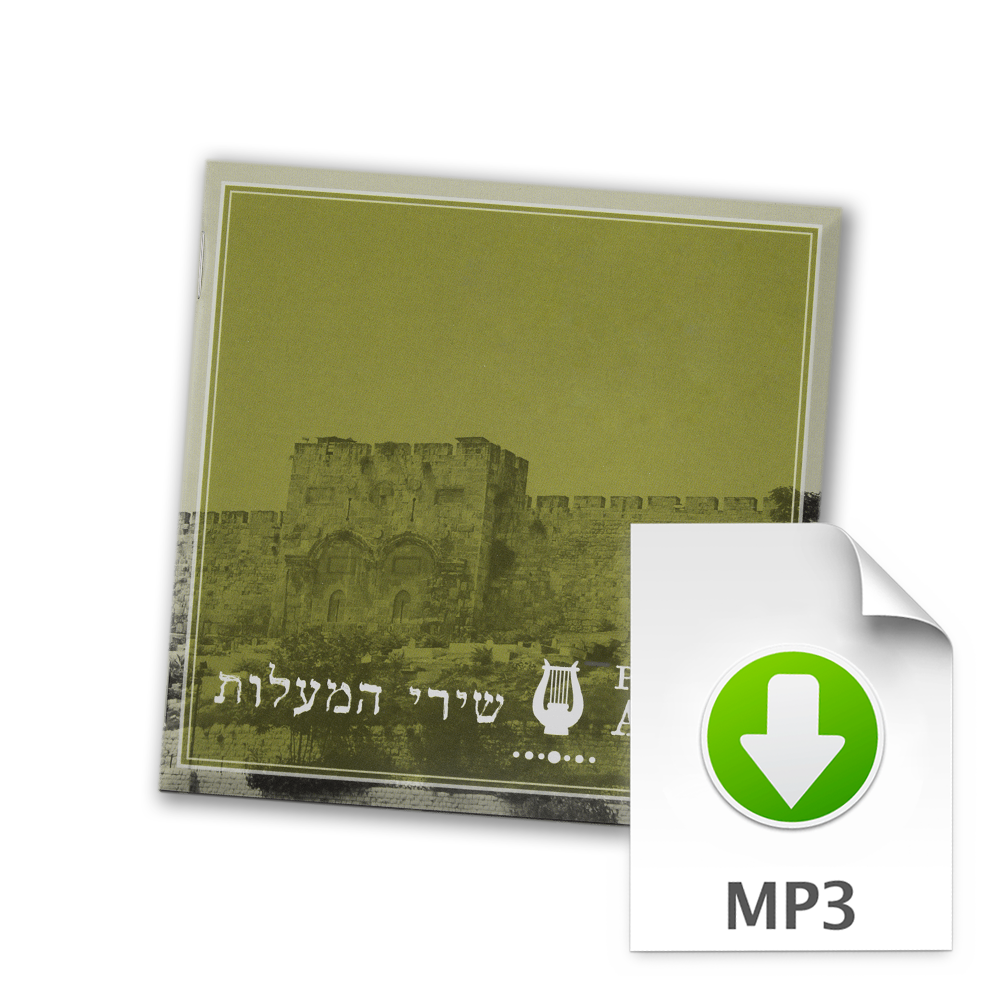 Psalms of Ascent
This CD is amazing! I have listened to it over and over. It is so wonderful to be able to listen to the Word of God put to music as I go to work and throughout the day. They did a extraordinary job putting it together! All glory to God! It is very encouraging! I definitely recommend it!!
Thank you for your review, Hannah! We're so glad that you are enjoying this CD.
God Bless,
The Israel Guys Team
Great book & music!
Have only read the first chapter but found it to be insightful.
Refreshing and full of Beauty.
From the beginning pages and although the booklet it's full of insight, reflection, reminders and clarity. This book I will treasure. Don't miss out! Get your copy!
Love this? Then you also might enjoy . . .