Regular price
Sale price
$49.00
Unit price
per
Sale
Sold out
Our silver crown necklace is the perfect way to always keep the land of Israel close to your heart. The Hebrew letters for "Zion" are skillfully engraved on a beautiful circle of grapevine wood that is embedded inside a silver-colored crown.
This product is part of our vine jewelry collection. These unique pieces of jewelry are crafted by hand from the wood of prophetic grapevines that grow on the mountains of Samaria, Israel.
The prophets of the Bible foretold that one day, after Israel's desolation and exile was over, God would bring restoration to the land and people of Israel. Jeremiah, Isaiah, Amos, and many others all indicated that one of the symbols heralding this restoration would be grapevines growing and flourishing once again on the mountains of Israel (see Jeremiah 31 and Amos 9). After 2,000 years of barren hillsides and desolate soil, the vineyards of Israel are growing again!
Each piece of jewelry has its own story and design – no two necklaces are the same. By wearing this prophetic vine jewelry, you'll be taking part in proclaiming to the world that God is faithful and always keeps His promises. 
Made in Israel. Ships from the United States of America.
Pendant Diameter: 0.86 inches (22mm)
Chain Length: 15.5 inches (39.4cm)
View full details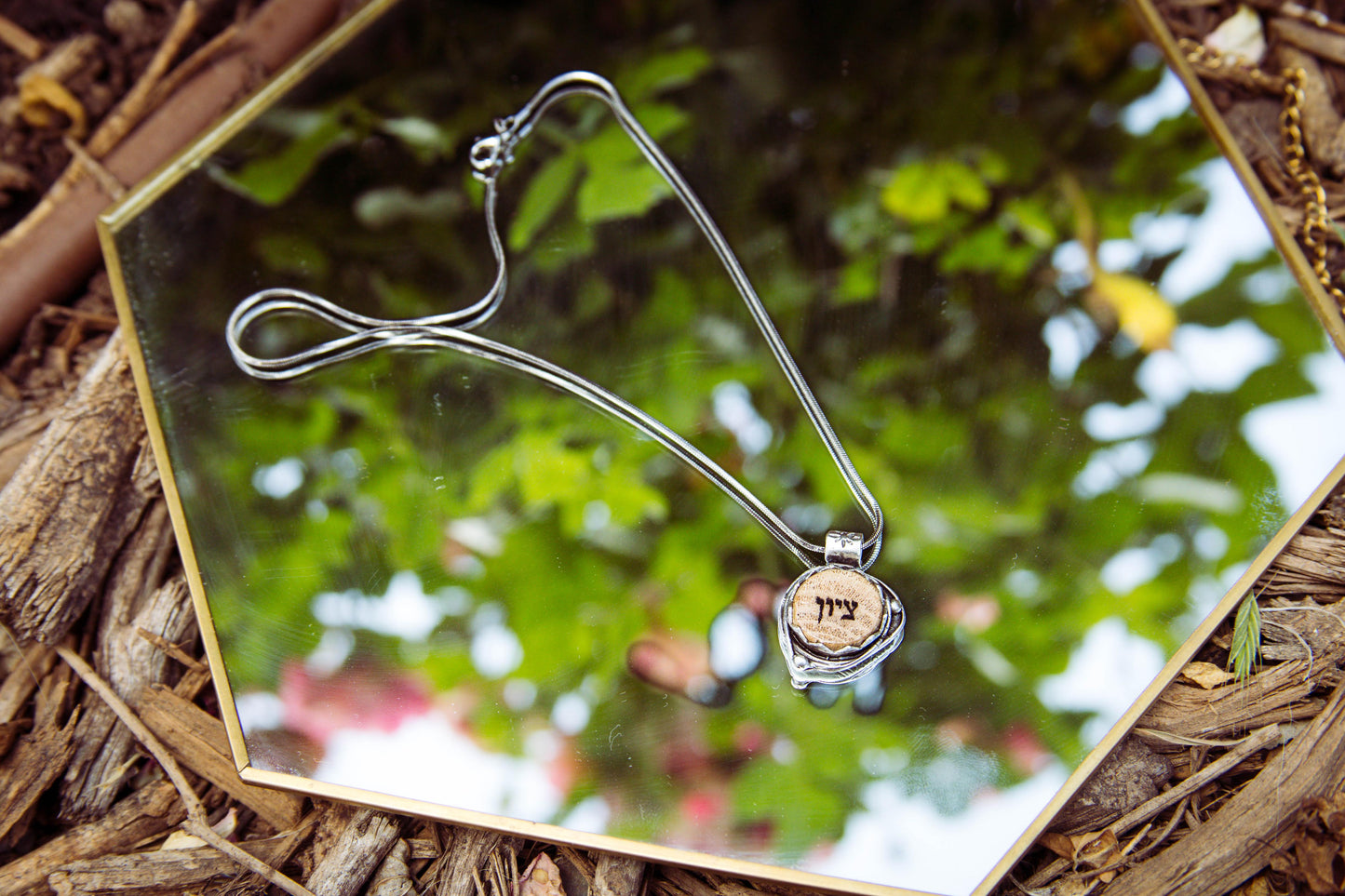 Love this? Then you also might enjoy . . .